The specialized magazine Autobuses & Autocares dedicates an article to Arcol in its last September edition.
Do you want to know a little more about our past, present and future?
Don't miss the article dedicated to Arcol in the special "Catalunya" published in the latest issue of the Autobuses & Autocares magazine.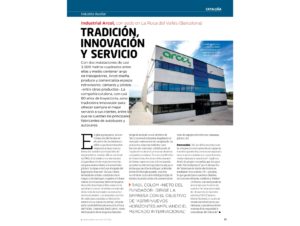 In it, a brief review of our history is made, starting with our beginnings and first steps, stopping in the present and our current range of products and continuing with our sights set on the future and upcoming projects.
To download the September edition, access following link.