NORMATIVA OFICIAL RETROVISORES
---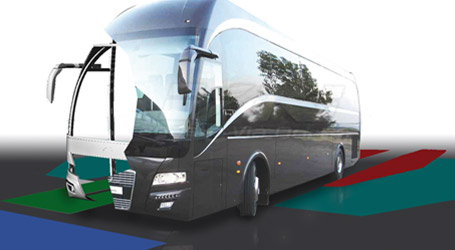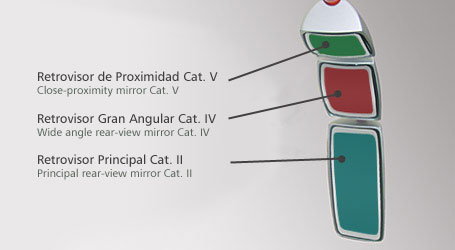 DIRECTIVA 46 ECE
VEHICLE

Category I

Category II

Category III

Category IV

Category V

Category VI

Interior Mirror
Primary Mirror (Side / Wing Mirror)
Primary Mirror
Wide-Angle Mirror (Side-Wing Mirror)
Proximity Mirror (Door Mirror)
Front Mirror

M2 / M3

Optional
Required
Not Permitted
Optional
Optional (*1) & (*2)
Optional (*1) & (*2)
–
Driver Side
–
Driver Side
Driver Side
–
Door Side
–
Door Side
Door Side
Door Side
BUS: Vehicles used for the carriage of passengers, comprising more than eight seats in addition to the driver's seat.
M2 (Bus): Maximum mass NOT exceeding 5 tonnes.
M3 (Bus): Maximum mass exceeding 5 tonnes.
(*1) Shall be fitted at least 2m, above the ground.
(*2) Trhough Camera & Monitor Set as an option.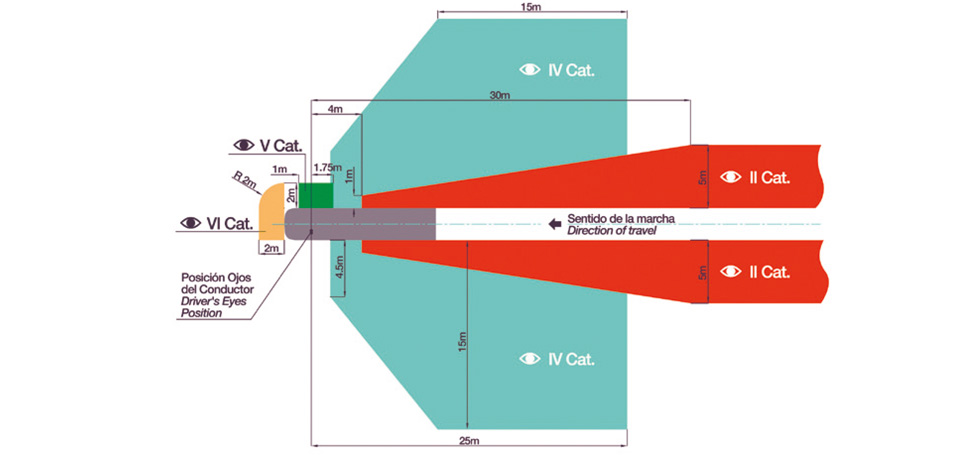 NORMATIVA OFICIAL PILOTOS
---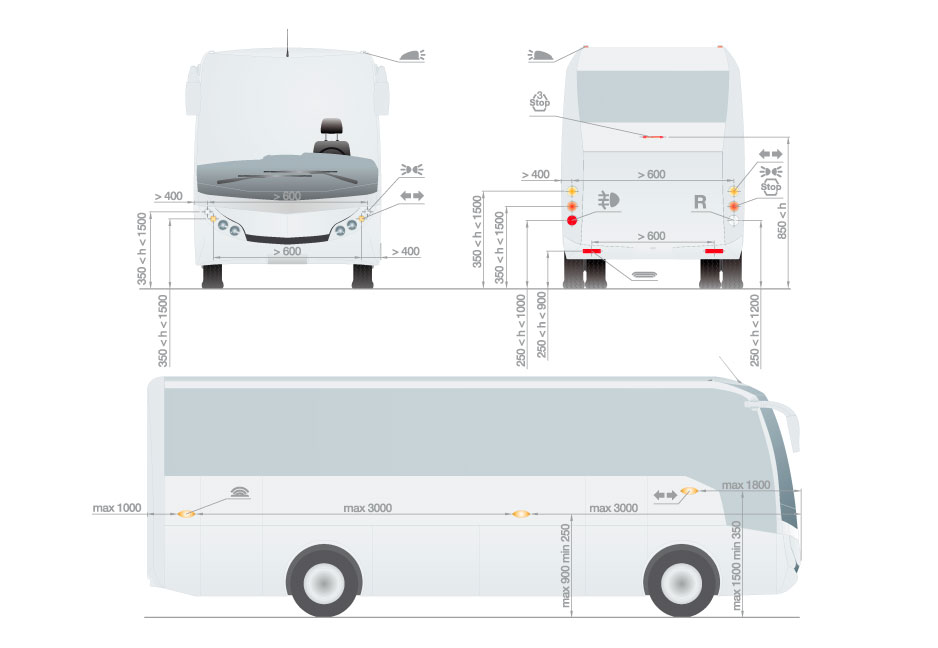 DIRECTIVA R48 ECE

LEGISLACIÓN SEÑAL TRANSPORTE ESCOLAR LED
Legislación Cortina Led_LED Signal Legislation